Hi all, here is a emo hairstyle gallery of long hair for girls, I will post more emo haircuts gallery as soon as possible!
Gallery of long emo hairstyles for girls from photobucket.com. There are 105 pictures overall. May you find the style your looking for.Hope you enjoy this pictures.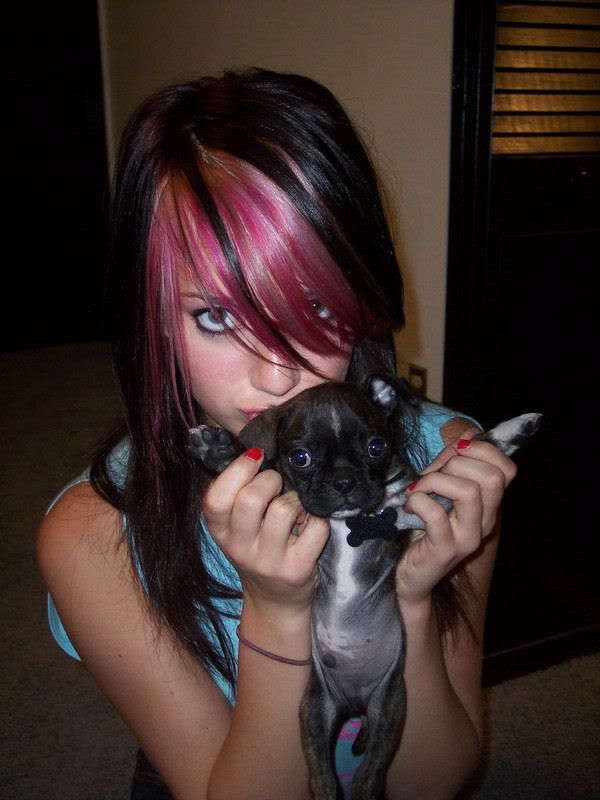 There are many people who confuse the Scene style with the Emo style. The reason behind this is that both of these styles look really similar. Here is a look at Emo versus Scene style.
Emo style involves wearing really tight clothes. Emo style also involves unique haircuts. Emo girls generally sport shorter hair then scene girls and their hair is usually dyed in black color with colored streaks. Emo boys usually look untidy with their shaggy hair locks. Their hair partially covers a single eye.
scene girl with long straight hair style


hot emo boy's hairstyle


Scene Emo Style

Scene style on the other hand involves wearing really tight pants that make the legs look skinny. They wear shirts featuring a band. Usually their t shirts have bright neon colors. Also their shirts have some cartoon characters like a poke`mon. The Scene style also involves wearing a lot of accessories. They are usually chunky jewelry, big bands and huge bracelets. These accessories do not have to match in color ass long as they look good together. The Scene girls wear Converse or ballet flats. The boys usually wear the avaiator sunglasses.
Both the styles are very similar and both are extremely popular.
here are some pictures of latest emo hairstyle.hope you love it.
emo hair styles gallery.


girls emo hair styles pictures



emo hairstyle images